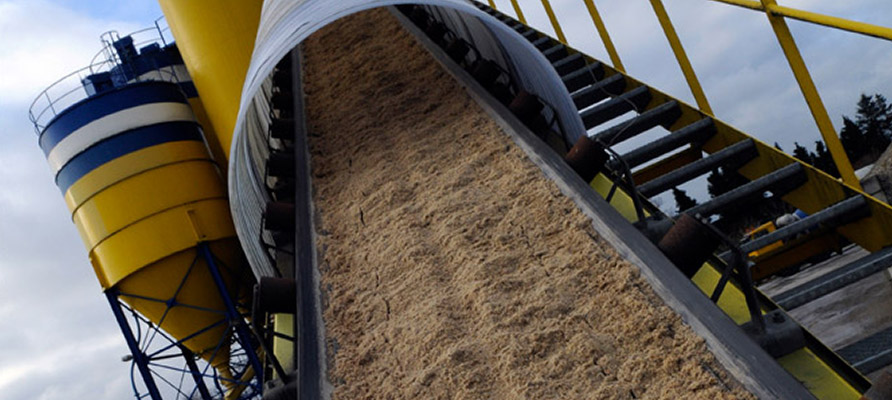 The Right Company for Conveyor Belts
At Transbelt we believe we have earned the right to call ourselves .
We have been working as conveyor belt suppliers since 1971. As a dedicated conveyor belt company we supply, maintain and manage conveyor belts for a range of industries and we can provide 27/7 support for your business.
We Know Our Conveyor Belts
We consider the Transbelt team to be amongst the nation's leading specialists in conveyor belt system knowledge.
We supply conveyor belts of every type, for every industry, including flat belts, conveyor and process belts with flights or side walls and a number of special products that include but are not limited to:
Car transportation belts

Grain and oilseed belts

Transmission belts
In fact, whatever style of conveyor belt system you require, you can reply on us. Visit our products and industries page for more detail on the range of conveyor belt system products we work with or simply get in touch.
A Reliable, Reachable,  Conveyor Belt Company
You may not have given a second thought to your belts since the conveyor belt suppliers installed them and you probably won't do until something goes wrong but, when that happens, who will you call?
As a customer of Transbelt you could have the UK's leading conveyor belt suppliers available to you on call 24 hours a day, 7 days a week.
We know that your business hours aren't restricted to 9-5 Monday-Friday so ours aren't either. If needed, our sales staff – who know your conveyor belt system well – can call to inspect issues at any time of the day or night to get you back up and running.
As a leading conveyor belt suppliers we also schedule regular maintenance visits for all of our contract clients. So we go above and beyond our role as conveyor belt suppliers. We also regularly survey and report on your system, offering help and advice along the way to keep it running in optimal condition.
We are one of the few (if not the only) companies able to handle all aspects of on-site installation using our own in-house team, so you can trust that you will receive Transbelts quality service at every stage of your contract.
So if you are in need of conveyor belt suppliers, maintenance contractors or simply help and advice relating to any type of conveyor belt system please give us a call.