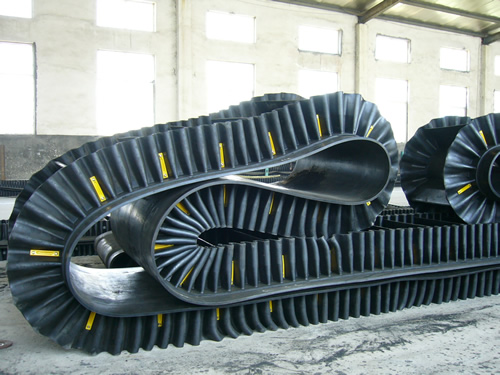 Our varied range of conveyor belts in the UK
At Transbelt we have another new string in our bow that puts us further ahead of the competition as the nation's leading conveyor belt manufacturer.
Our new, purpose built high frequency welding facility allows us to produce bespoke flighted and sidewall conveyor belts in a fraction of the time that you are used to waiting for this service.
UK made conveyor belts on the same day and within budget
If you require the urgent attention of Transbelt you've got it. Anyone who experiences a stoppage or breakdown due to belt failure can get a same day replacement for their flighted and sidewall conveyor belt at no additional charge, either for manufacture or for expedited delivery.
We know that you can't function without your conveyor belts, so we have made considerable investment into our ability to produce custom conveyor belts quickly.
Since the 1970s our company promise has been high quality service at great value, so we endeavour to get UK made conveyor belts to you when you need them, for the best possible price.
We never charge extra for our exemplary service – that comes as standard.
No other conveyor belt manufacturers in Britain can make the promises we can.
Free surveys of flighted and sidewall conveyor belts
The manufacture of flighted and sidewall conveyor belts is more labour intensive than the process of creating other types of belts, so we recommend that you have your belts regularly inspected.
Regular inspection leads to early identification and remedy of potential problems, which can save you a lot of time and money, by avoiding belt failure.
As a full service conveyor belt manufacture Transbelt is happy to carry out these inspection surveys, at your convenience and at no cost to you.
Even with our ability to deliver a same day service on the production of flighted and sidewall conveyor belts, proactive maintenance is always preferable to facing the cost of a replacement belt.
Available specifications of flighted and sidewall conveyor belts:
Flights: 20mm -100mm in height, plain and reinforced

Sidewalls: 20mm – 80mm in height

Colours: green, white and blue as standard with other colours available on request

Material: FDA and HACCP compliant PVC and PU

Type: PVC and PU

Joints: finger, overlapped, spiral lace and mechanical fasteners