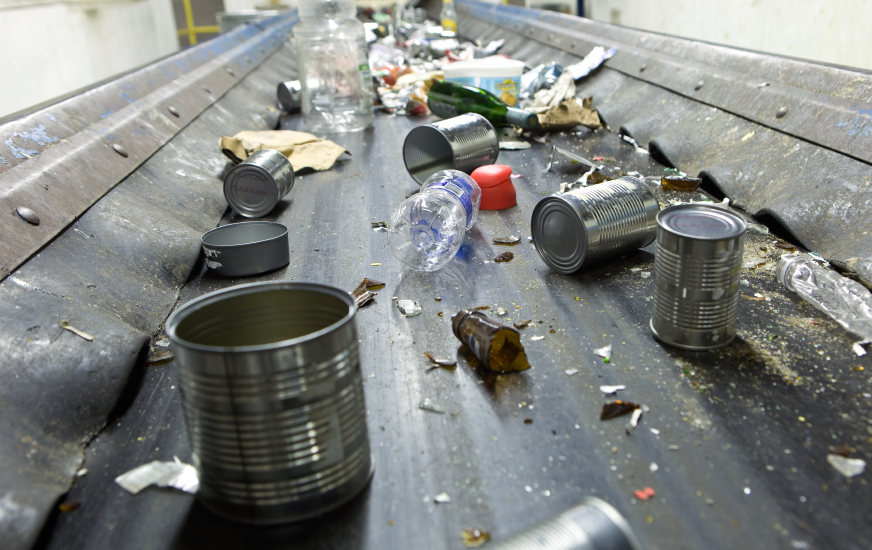 The exact belt your business needs
When we refer to recycling conveyor belts we are not talking about the recycling of conveyor belts, instead this is the industry term for conveyor belt technology specific to the recycling industry.
The recycling industry is a worldwide, ever growing sector and the number of materials that can be recycled is also ever increasing, so the conveyor belt technology used by recycling centres needs to be able to keep pace with demand and market changes.
Similarly, every region has its own recycling policies.
This can get confusing for householders and not everyone can be relied upon to comply 100% with the rules of recycling set by their local council.
Recycling conveyor belts need to be able to automate as much hard work as possible, including sorting various types of recycling materials from each other, as well as from non-recyclables.
The requirements of recycling conveyor belts
First and foremost, the conveyor belts that we supply to the recycling industry are incredibly hard wearing.
As a world leading conveyor belt supplier we provide rip and abrasion resistant, easy to clean conveyor belts to a wide range of industries and this is no exception.
To assist with the demands of the industry, recycling conveyor belts are designed to make the sorting of different materials as easy and automated as possible.
For this reason we supply conveyor belt technology for a wide range of applications, including:
Optical sorters

Eddie currents

Picking stations

Sorting tables

Overband magnets
Our recycling conveyor belts can also include the following attachments:
Inclined cleats

Corrugated side walls

V guides
Each available with a range of options.
Why choose Transbelt as your conveyor belting supplier?
Our track record speaks for itself and our customers often sing our praises too.
We have been at the cutting edge of conveyor belting technology since the 1970s and much of our work comes to us by word of mouth.
24/7 repair and maintenance plus a wide berth of specialist knowledge make us the first choice for many people in need of conveyor belts for any industry.