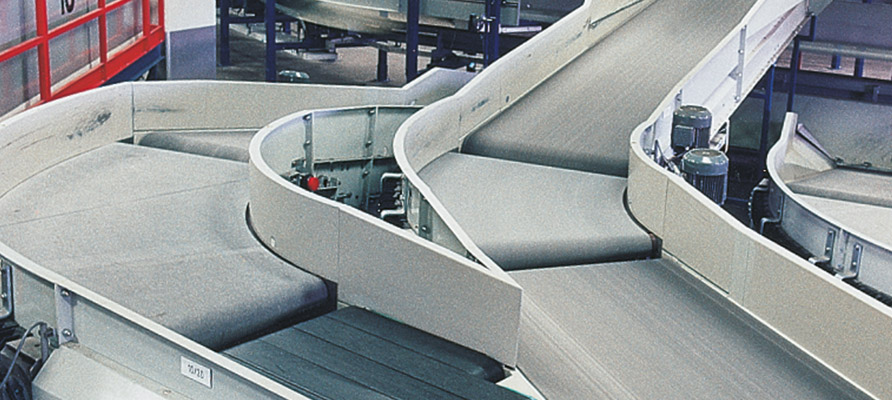 The Importance of Conveyor Belt Technologies
As an experienced, specialist conveyor belt company, we know first hand the important role that conveyor belt technology plays in the lives of everyone of us.
Without a conveyor belt, a company can operate, only at a much slower rate so all mass produced items can be mass produced only thanks to the role that belts play. This means that virtually every product we buy in the supermarket has touched a conveyor belt at some point.
Whether large or small, conveyor belts all have a role to play that significantly increases the productivity of the organisation where they are employed.
If you have a conveyor belt in your company you may be all too aware of your reliance on this relatively innocuous piece of technology that, these days, we all take for granted.
Of course it may be that you take your conveyor belts for granted as well, until they break down.
Our role, as a specialist conveyor belt company, is to ensure that breakdowns happen as infrequently as possible for our customers and that, if and when they do, the problem is rectified as quickly as possible so that business can return to normal.
Large Or Small Conveyor Belts – We Service Them All
Transbelt has been a conveyor belt company since 1971. conveyor belt technology is our business so whether your plant is large or small, conveyor belts within your organisation could be covered by our 24/7 service guarantee.
If you sign up to a maintenance contract with us, we will be available to you at any time of the day or night in case of a conveyor belt problem.
We know that your business doesn't stop work at 5pm so your conveyor belt company shouldn't either. We make sure that we are on call whenever you need us.
Of course, we also do our best to make sure that it doesn't come down to midnight call outs. A piece of equipment as crucial to your business as a conveyor belt needs regular service visits, so as part of our maintenance contract we will call out to survey large and small conveyor belts on your premises and provide you with times for keeping them in top condition.
Transbelt – a leading conveyor belt company – installing and maintaining conveyor belts to keep businesses moving since 1971.