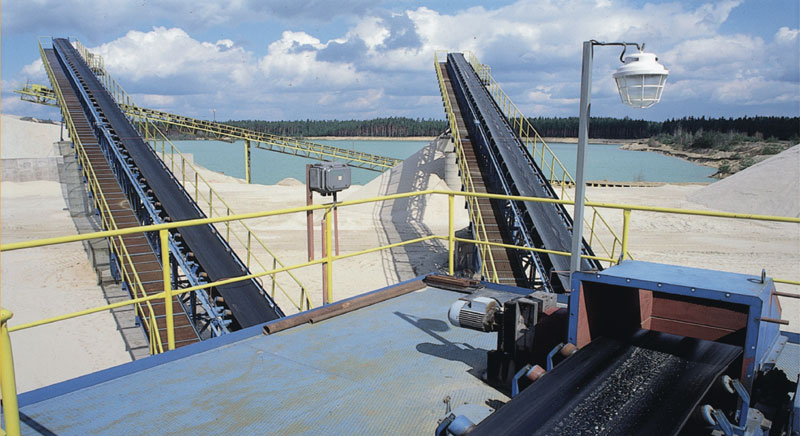 The Information You Need to Know
There are many different conveyor belt types, each suited to different environments and industrial applications, with the different types come a variety of advantages and disadvantages of conveyor belts.
At Transbelt we supply, fit and maintain all types of conveyor belt material.
With years of experience in working with conveyor belts across many industries, coupled with our extensive technical and practical knowledge, we are the ideal partner to any organisation that utilities conveyor belts in any way.
We are also perfectly positioned to explain the various advantages and disadvantages of conveyor belts in different settings.
We will endeavor to do that here, as we provide you with detail on the different commercially available conveyor belt types and their uses.
Advantages and Disadvantages of Conveyor Belts; The Different Types
To the food and pharmaceutical industries – Transbelt supplies high performance conveyor belts with excellent release properties and a resistance to oils and fats.
There are many advantages and few disadvantages of these conveyor belts in these settings.
They clean well and are fully compliant with EU and FDA regulations.
For the automotive and stamping industries – Transbelt has developed a range of conveyor belt material that is specifically designed to withstand the harsh demands placed upon it.
Resistant to cuts and abrasions it has a uniform wear rate that makes it perfect for its designed purpose.
Conveyor belt materials for the recycling industry are also abrasion and rip resistant, as well as designed to be used with optical sorting and magnetic separator equipment.
The print and packaging industry – One of those with the most variables when it comes to conveyor belts and conveyor belt materials.
Where there are options there are advantages and disadvantages of of conveyor belts with the various properties and this is where the experience and superior knowledge of Transbelt becomes important.
We consult with customers to ensure that they receive the best product for their desired application.
Parcel and package handling is another area with many variables, when it comes to conveyor belts but one consistent is that belts need to be anti-static and impact resistant.
Transbelt has this and all of your other requirements covered.
Other Conveyor Belt Types
The above is by no means an exhaustive list. Transbelt also supplies belts to the textile industry, as well as hygienic conveyor belts and more.
If you have any questions at all about the advantages and disadvantages of conveyor belts usage, or types of conveyor belt material, for your business contact us – the nation's leading supplier of conveyor belts.